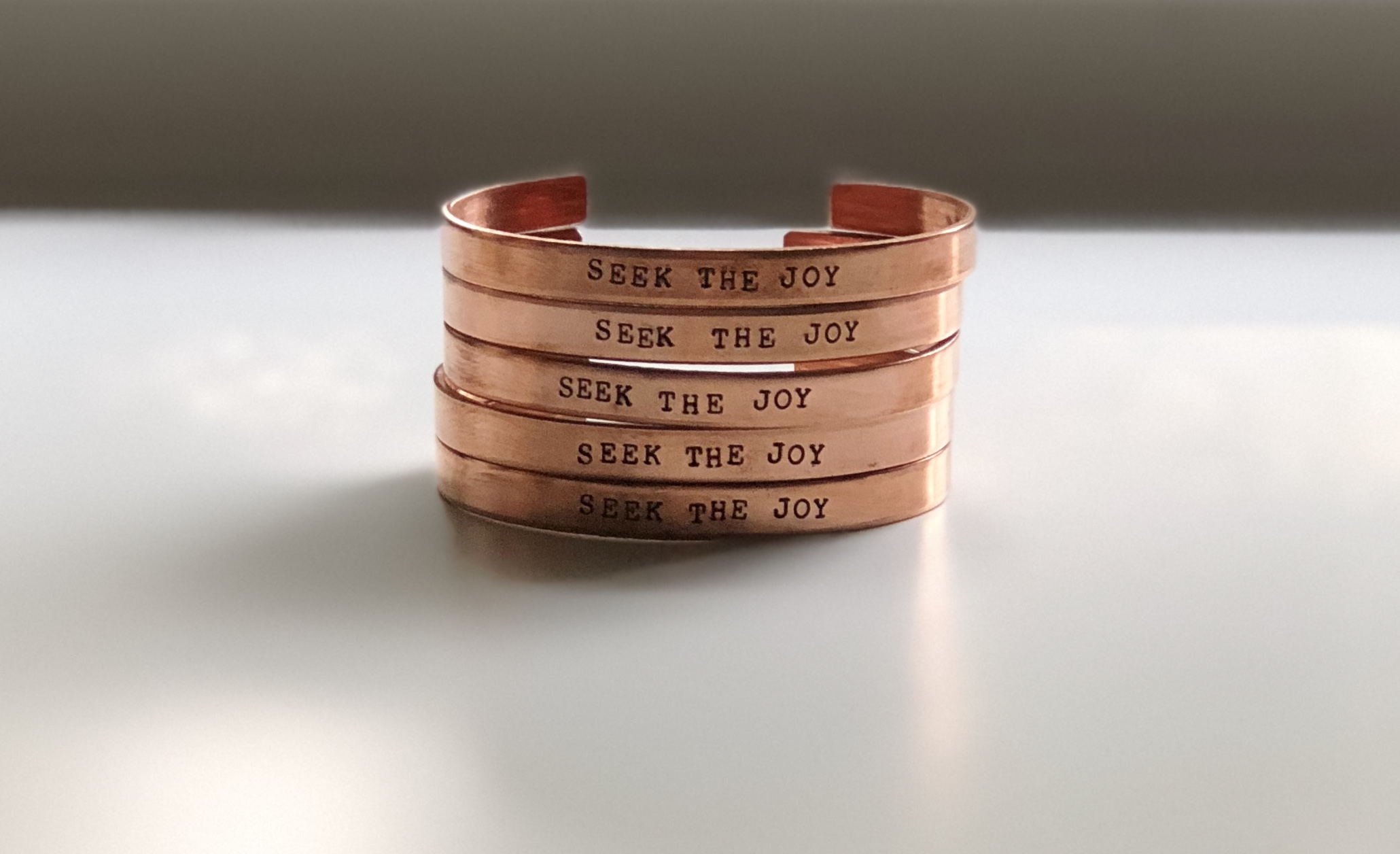 #SeekTheJoy Bracelet
We are so excited to bring a little more #SeekTheJoy into your life! The intention behind this bracelet is to serve as a reminder of what's possible when we seek the joy within.
Are you ready to rep your favorite podcast? Get your hands on the bracelet that inspired it all 💛✨
Copper

1/4 inch wide

6 inches long

Adjustable
Made by hand with love for the Seek The Joy Fam.
sale